Impress your colleagues, family members or partners with surprizes from Providoré Gifts. Check out a wide range of gift baskets, NZ & buy gift hampers online.
all suppliers
>
providoregifts
> All Categories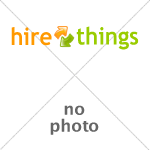 Catering Equipment, Linen, Tableware
Location: Hunua, Franklin
Have a birthday or anniversary coming up?Surprise your loved one this year with a gift...
Hire provider: providoregifts