Medical Devices and Sensors
Latest additions and updates in Medical Devices and Sensors
Displaying all 3 listings

Health, Fashion, Fitness > Medical Devices and Sensors
Location: Aro Valley, Wellington City
Service Areas: New Zealand (Aotearoa)
Use the Kardia Mobile 6L for a couple weeks to have a closer look at...
Hire provider: ptorrsmith


Health, Fashion, Fitness > Medical Devices and Sensors
Location: Aro Valley, Wellington City
Service Areas: New Zealand (Aotearoa)
QardioArm smart blood pressure monitor. BLOOD PRESSURE MONITORING MADE EASY Use this portable unit for...
Hire provider: ptorrsmith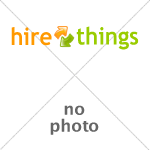 Health, Fashion, Fitness > Mobility Products
Location: Wellington Central, Wellington City
blood pressure, cardiovascular health, hypertension
Hire provider: amcalcuba

Displaying all 3 listings