Latest additions and updates in high sided & caged
Displaying all 2 listings

Trailers > high sided & caged
Location: Grey Lynn, Auckland City
NZ made 8X5 Titan dual axel, braked trailer with a cage in new condition. Located...
Hire provider: kirma923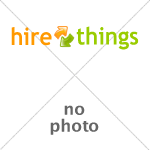 Trailers > high sided & caged
Location: Hataitai, Wellington City
Tandem dual axle rubbish trailer
Hire provider: 500million

Displaying all 2 listings

Hire Things Hire Directory
Tweeddale contracters has been in bussiness for around 25 years. Our hire centre is a new addition to our bussiness,( 2 years) We also do tree thinning . pruning . srub cutting . landscaping . property maintenance . stump grinding . mulching . truck & bulldozer demolition . YOU NAME IT, WE DO IT!!